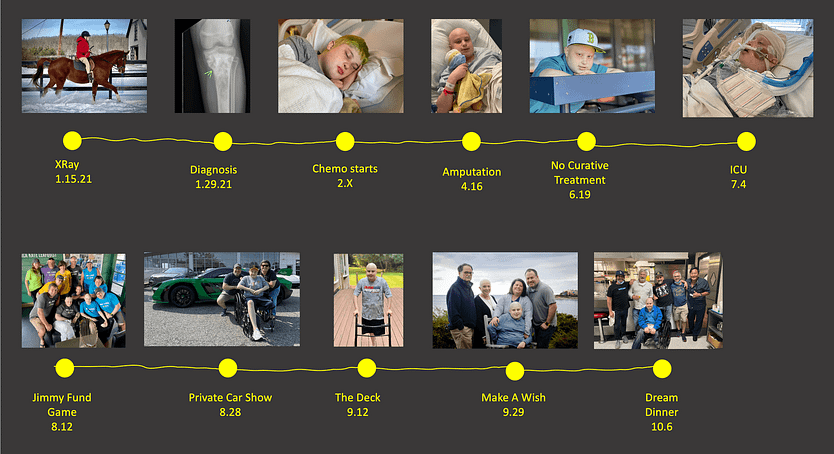 In January, we were invited to share Zach's story with everyone who works at Dana-Farber Cancer Institute in Boston. Zach was treated there and in spite of the fact that he wasn't cured, it is an amazing place with everyone singularly focused on helping treat, fight and support cancer patients and their families.
We were so honored to have this opportunity to recognize and thank all we encountered who helped Zach and continue to help us to this day, as well share what we learned from Zach and this journey with the entire team.
What happened was, well, simply stunning. While we've spoken a number of times in the past year about Zach, this was one of the most impactful, as we heard from so many people that attended the presentation – whether they were sharing their reactions during the event, or reaching out afterwards directly to us or to others that work at Dana-Farber.
You can watch it here if you want.
Once again, we experience the power that Zach and his story have on others, and how his legacy is honored by propelling people forward to face and fight whatever obstacles are in front of them. In fact, after the event, they sent out Zach's 9 Rules to all Dana-Farber employees, on Dana-Farber stationery, and tied it into their goals for the year as a way to remind employees the importance of what they do.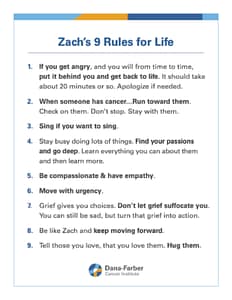 None of this brings Zach back, but we find sharing his story is cathartic, and when it has an impact as big as it did here, we know that everything that Zach did in his 16 years on this earths will help others.
Thank you to all at Dana-Farber who helped make this possible and shared how Zach's story impacted and will continue to impact them.