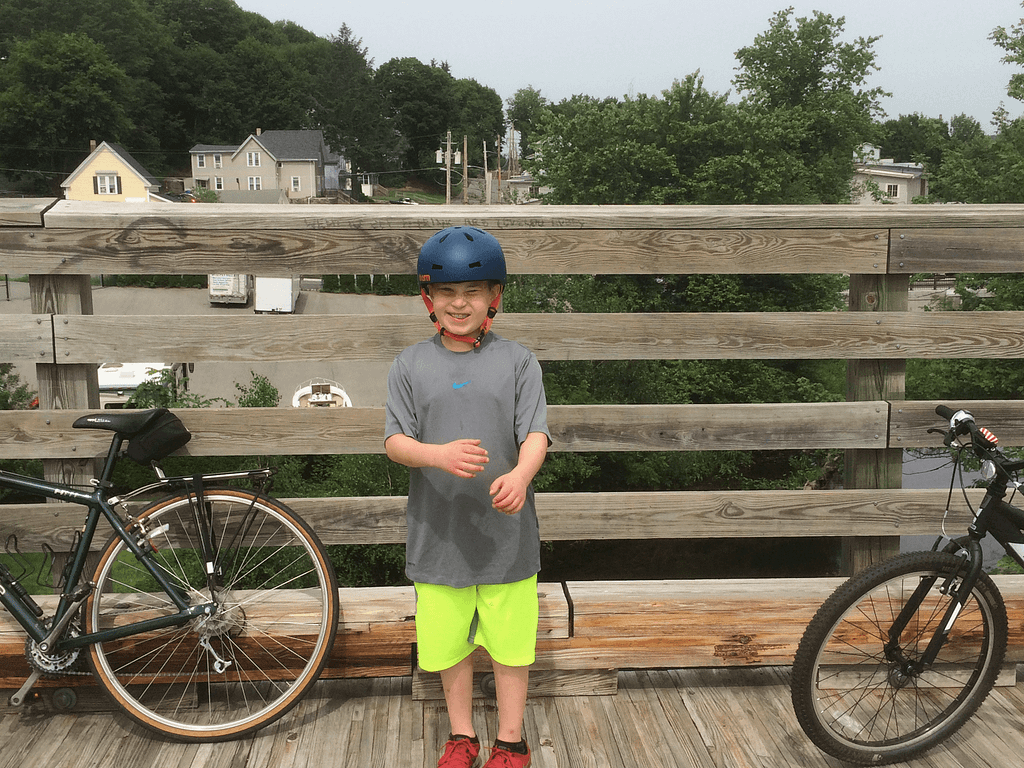 This is Zach on a bridge that we rode to on our bikes when he was 10. We were following a clearly marked path, and the river we were crossing was calm.

When you are facing advanced childhood cancer, it's not that easy. It's pretty much impossible to find the bridge. The river rages and throws waves, water, rocks, trees, anything it can at you to keep you from finding a calm crossing, and beating the river.
For us, and for so many other parents of childhood cancer patient, all you want to do is to find a way to get across the river, safely and calmly.
But finding that bridge is extremely difficult. Potential paths you find, like dealing with hospice or palliative care, are fraught with challenges and complexity that you never could anticipate and no one explains to you. No one in your community or even those trained to help you, have actually gone through this. They might try, but their help never really connects like it does when you meet with someone who has faced the same cancer demons your child and family face right now.
So finding a bridge, one that has people on it who know what you are facing, and can bring helpful guidance, resources and their shared experience to help you are now available here at Zach's Bridge.
We started Zach's Bridge to match parents facing terminal childhood cancer with trained peers that can help. Our peers can match you with curated resources to help you with the financial challenges that cancer delivers, guide you on how to use hospice or palliative care, or help you get a tissue donation and autopsy. Most importantly, Zach's Bridge peers provide someone who lived similar things to you are going through now, and can share their experiences, listen to you, understand and commiserate.
Finding this bridge while trying to cross a rage river can give you some community, help and support you need to be able to focus your time on your family, and not struggling with all the things that are swirling around you.
If you are wondering about the title to this post, it is a line in a classic Led Zeppelin song, the Crunge, and makes reference to the fact that the song actually doesn't have a bridge. Regardless of the reference, finding a bridge to cross the river, that's something that every parent that we've talked to about this says they wish existed, and they definitely would have used it when dealing with late stage childhood cancer.